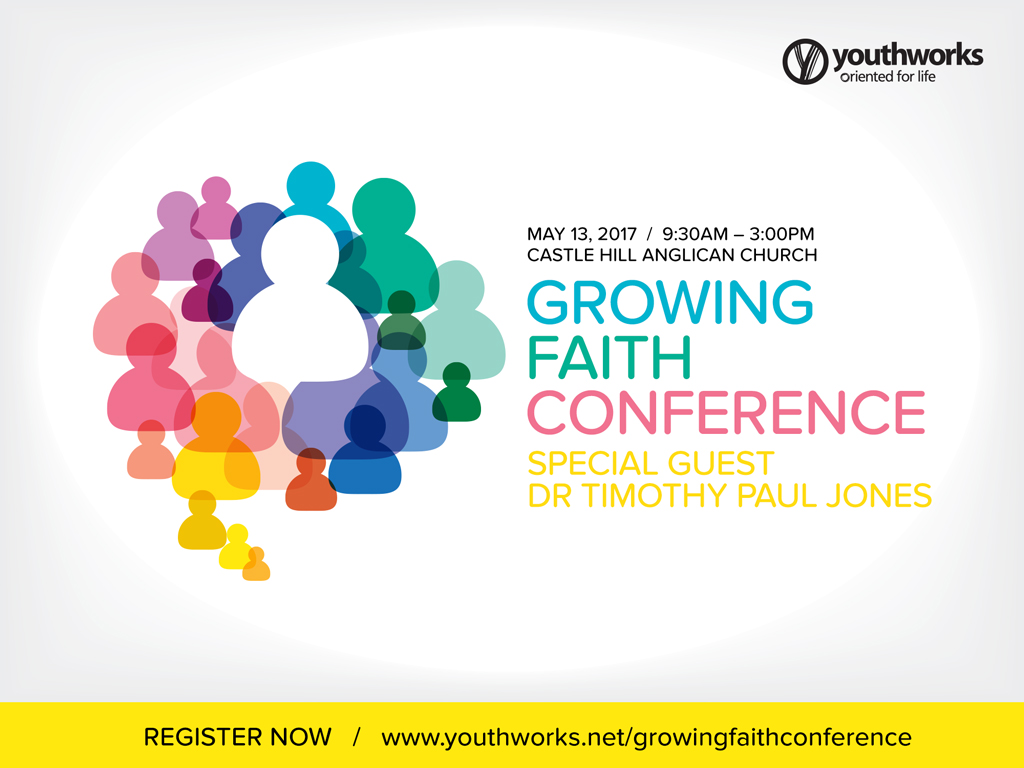 Growing Faith Conference is for church families, staff and volunteer leaders and other invested adults. "It aims to promote and model intergenerational ministries and family equipping ministries" – in other words it will help families (and those working with families) to better minister to and with each other! Timothy Paul Jones (Families Ministry Guru from the US) will be the keynote speaker and there will also be an intergenerational service, electives, morning tea, lunch, kids program and more!
All details & rego at: https://www.youthworks.net/growingfaithconference
Given I'm on the organising committee I'd love to see some families from our church there!! Registrations close on 5th May so jump online and register before its too late! Tim.