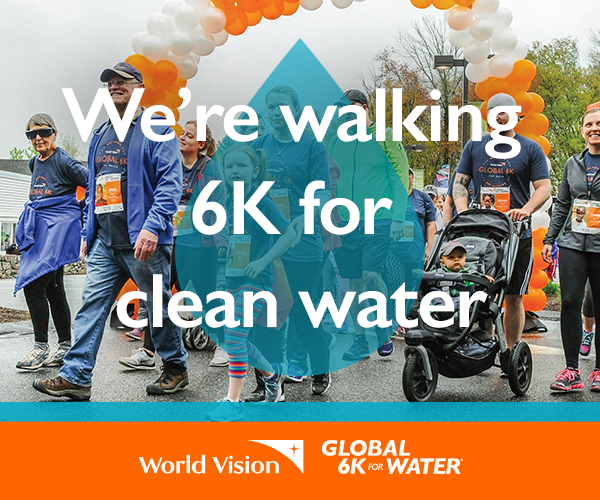 Six kilometres is the average distance people in developing countries walk to access water.
That's why, in May 2018, people from around the globe will walk or run that distance as part of Global 6K for Water – raising funds to help bring life-changing clean water to children and communities in need.
We will partake on 26 May 2018 at Jim Walsh Park, Eastwood. You can do the walk/run anytime between 11:30am – 2:30pm. There will be a BBQ lunch for purchase with profits going to World Vision.
If you would like to participate with us, "Join our team" by the 4th May to register. The cost is $22.00 for one Adult (includes up to 3 children). You can also sponsor one of our walkers/runners at our supporters page! Otherwise, simply join us on the day!